I had the best intentions of being organised this year but my to do list is not getting any shorter! I needed some quick sew projects and I think this list covers that and hopefully completes my list. How is your list going?
The Quilter
Patchwork Coasters
I am in love with these coasters from Logan Berry Handmade which are simple, beautiful and fun.
Matching Scraps Game
What's Mummy Up to created this great twist on a classic game using quilted scraps.
Fabric Box
Quilted fabric boxes are beautiful and functional. Head over to Seaside Stitches for the full tutorial.
The Crafter
Dinosaur Tail
The littlest family members will RAWR with excitement over this crafty gift! DIY Dino Tail from Andreas Notebook is fun, creative and incites imagination in little minds.
Elephant Stuffie
Isn't Flora just gorgeous? This pattern requires a little more time and patience than any other that I have included in this list. If you have the time though, she is completely worth it! Flora the Elephant from Bustle and Sew is the perfect gift for little people.
The Upcyler, Reuser and Environmental Warrior
Dolls Clothes
Get right out of town with this idea… not only does it tick all the pre-loved boxes, but it rescues estranged socks from a life of singledom and a great option for little ones to make for siblings and friends. I found a tutorial on YouTube for a simple dress from a sock for a Barbie.
Reusable Paper Towels
Brighten up someone's kitchen while saving on waste with a fun role of reusable paper towels. There is a fantastic tutorial over at Home Evolution blog for this quick sewing project.
Coffee Cup Cozy
For friends who love a coffee on the run – a coffee cup cozy! Love2Create has a great tutorial with photos to make a cozy from your scraps.
The Bag Maker
Tote
Not just a tote, a cat tote! If it is a gift you might as well go crazy and make it a unique tote. Orange Bettie created this cute Paws and all Cat Tote tutorial.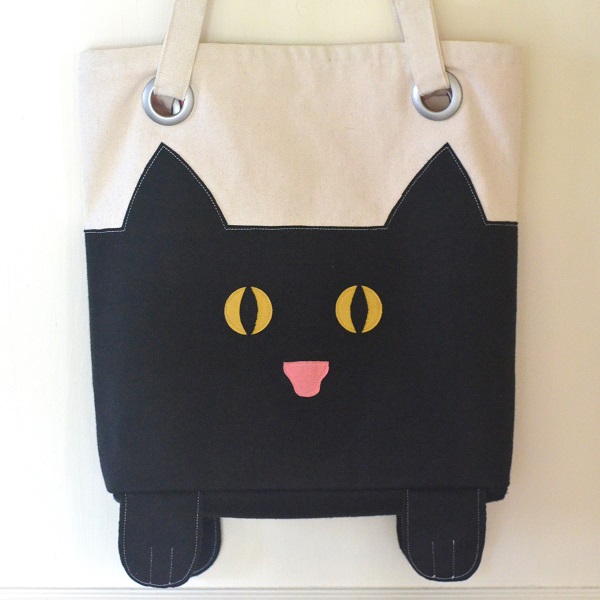 Clutch
We all have that friend who rocks a clutch! Set her out in style with a combination of the perfect fabric and a Huffs & Cuffs Carissa Clutch tutorial.
The Dressmaker
30 Minute Skirt
Create a skirt in 30 minutes using existing skirt measurement. Elastic waist, easy fit and suitable for toddlers to grandma this tutorial over at Sew Delicious ticks all the boxes.
Tunic
The Breezy Tee Tunic is a fantastic free pattern from It's Always Autumn. This one may be a little more tricky to sew if you don't have the recipients full measurements.